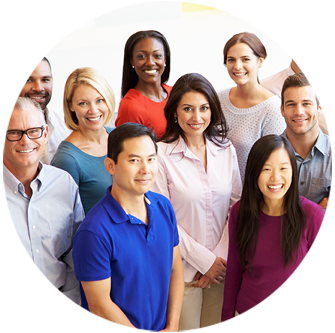 Employee Benefits
We understand that you are the boss and that we work for you. We consider ourselves an extension of the human resources department, and are employees just like everyone else.
LEARN MORE
Group Retirement - Low Fee Group RSP
Employer sponsored retirement plans are the fastest growing segment in our market.
Low fee group RSP
is our slogan and our commitment.
Life Insurance – Critical Illness and Estate Planning
Providing financial security for your family is of utmost importance to us.  Life is always changing and we will be there for you as it does.
RRSP – TFSA – OPEN Accounts – Investments
We provide boutique investment advice while creating customized and comprehensive investment portfolios with an emphasis on managing risk, balancing growth, and tax efficiency.

This step is the initial discovery meeting. The purpose of this meeting is to take time to better understand our clients current and desired situation. During this meeting we will collect all the hard data including current investments and current insurance products and spend significant time understanding your desired situation.
After completing our discovery meeting, we move into the research and analysis phase. During this step in our process we will complete a detailed analysis including analyzing your current investment portfolio and other financial strategies against your stated desired goals.
The solution phase of our process will include making a product recommendation as it relates to your current and desired situation. If we do find any shortfalls in your current financial plan, we will make a product recommendation that takes into consideration your current cashflow and desired outcome.
The Corporate Solutions Team prides itself on delivering ongoing service and consultation. As your goals and dreams change, we adapt your financial plan to meet those changes. Maintaining relationships is our number one priority.
Insurance Companies Represented